Learn Bubble.io and take your skills to the next level
Develop Bubble applications with best practice to elevate your business, startup or career.
Join our community for FREE resources, training, and action steps to pass Bubble's certification, build a strong portfolio, and land a job or build a business from anywhere in the world.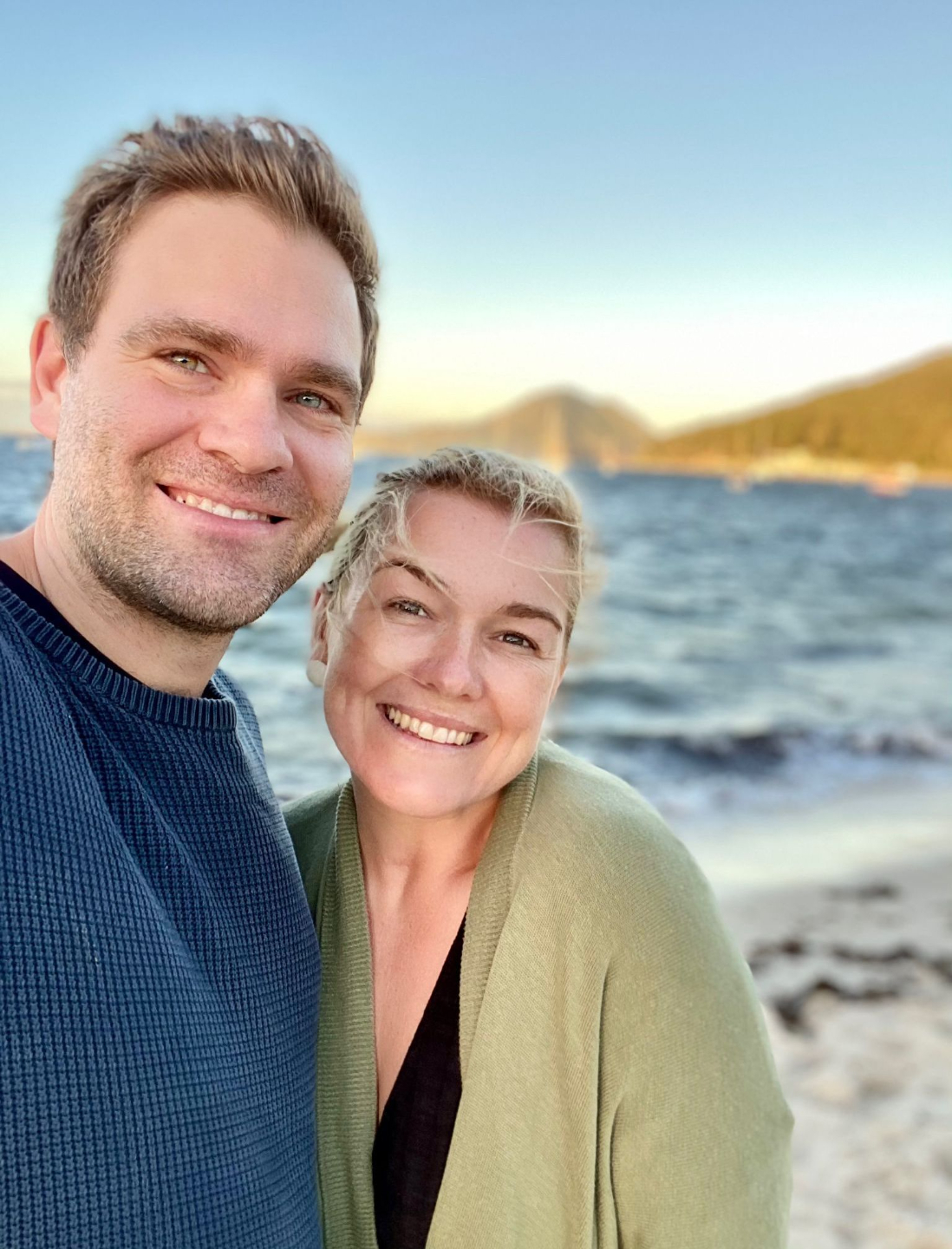 Will & Zosia Ericksson founded Momentum after:
Successfully consulting and freelancing
Careers in Healthcare and Executive Leadership 
We have worked with and trained many of the top Bubble developers.
We are based in Sydney Australia, and work with clients and contractors worldwide.
We can't wait to meet you and help you on your journey to succeed as an app building:
startup founder,
freelancer/consultant,
agency owner,
employee,
or weekend side-project ninja

 🥷

!
"This course allows students to not only build applications but to understand why they're building them in the way that they are."
- Spencer Charles, USA
Let's face it
Building Bubble apps can be a challenge
Maybe you are:
👉🏼 Starting out, and want to learn the right way. 🤓
👉🏼 Self taught and want to fill in the gaps and build confidence. 🤷🏽‍♂️
👉🏼 Fed up with forums and groups and want proper support. 🤬 
👉🏼 Already using Bubble in your job and want to grow your skills 🤓 
You've tried other alternatives. You want results! 🚀
Here's the thing. You are closer than you think to
⭐️ Building scalable, secure and reliable Bubble Apps ⭐️
⭐️ Achieving quality and increasing development speed ⭐️
⭐️ Implementing best practice ⭐️
⭐️ Going live with your app successfully⭐️
⭐️ Increasing your income significantly ⭐️
Momentum Academy is...
The only end-to-end program teaching you to build professional grade Bubble.io Apps in 90 days, without formal study or taking a coding boot camp!

Let's do this!
Learn high value

no-code skills
UX UI Design
Design your apps to feel clean, modern and intuitive to the user
Product Management
Define features, estimate task sizes, pitch your ideas convincingly so you get noticed
Bubble.io Development
Plan, implement, and deploy Bubble apps to build your business or career
Pass Certification
Build trust and credibility in the marketplace, by proving that you know your stuff
Build A Portfolio
Show the world what you are capable of, and lift your public profile
Practical, Real World Skills
Gain hands-on product building experience that is exactly what real companies are looking for
"Taking this course was great. I learned a lot, not only about Bubble, but also how to get organized with a complete vision of the project."
- Alejandra Galeano, Colombia
Our promise... 
"Momentum Academy will enable you to achieve your goals in the Bubble.io App building world.
Whether you are an aspiring developer, a startup founder, or a product manager, we will ensure that you can build or oversee the development of production grade Bubble apps.
Our proven curriculum gives you the knowledge to pass Bubble's certification, build a strong portfolio, and land a job anywhere in the world in as little as 90 days."
Let's do this!
We teach you the fundamentals to achieve anything you want in Bubble
From Marketplaces to SAAS products to Social Networks, anything is possible!
Custom User Interfaces (UI)
Create any User Interface and organise page structures efficiently. 
Responsive Websites and Apps
Configure pages to work on desktops, laptops, tablets, and smartphones.
Implement Design Systems
Use styles and page elements  to create consistent User Interfaces.
Powerful Workflows
Create and manage user roles, send emails/SMS and configure interactions.
Complex Databases
Build and model the database you need with naming conventions and privacy rules.
API Integrations
Integrate with any external web service to trigger external events and retrieve data.
Deployment and Support
Deploy to the cloud, work with a team, and provide support to production apps.
Will Ericksson
Program Director
Sydney, Australia (English)
Bubble certified developer
Will is a leading Bubble educator, developer and agency owner. Will has previously taught Bubble Bootcamps and Immerse programs.
Esteban Ardila
Senior Dev, Mentor
Sydney, Australia 

(English, Spanish)
Bubble certified developer 
Esteban is a Bubble and full stack web developer, with a passion for solution building and software architecture. He is responsible for tech design at Momentum Group.
Zosia Ericksson
Director, Business/Career Mentor
Sydney, Australia (English)


Zosia is an entrepreneur best known for her love of connecting with new people and ideas.
Chirag Dodiya
Program Coordinator
Mumbai, India (English, Hindi)
Chirag is a passionate product manager, Bubble developer, and technology evangelist. Chirag has built numerous products on Bubble.

Reggie Sackey-Addo
Mentor
St. Louis, MO, USA (English)
Reggie loves to stay active and spend his spare time working on music and other fun side projects.
Bryce Nisperos
Program 

Administrator
Manila, Philippines (English, Filipino, French)


Bryce loves food and enjoys sports and the outdoors. She loves to tinker with systems and tech!
Module 1: Build Your First App
Module 2: User Interface (UI) Design
Module 3: User Experience (UX) Design
Module 4: Responsiveness & Advanced UI
Module 5: Product Management
Module 6: Application Architecture
Module 7: Working With Data
Module 10: Data in Production
Module 11: Backend Workflows
Module 12: Best Practices
Module 13: Using Plug-ins
Module 15: Testing & Deployment
Module 16: Organising Your Product Team
Bonus Module: Certification Prep
Bonus Module: Tools & Resources
Includes...
Everything you need to succeed with Bubble. 
"This powerful program balances the dual focus on Bubble coding rules AND the must have knowledge all good developers need!"
- Alan Singer, Australia
Frequently Asked Questions
What is the learning curve?
How much does a Bubble Developer get paid?
What opportunities could learning Bubble create for me?
Is this suitable for absolute beginners?
I'm already an experienced developer, is this for me?
I don't want to be a developer, but I need to manage developers. Is this course relevant for me?
What is the difference between this training and other options?
What is unique about Momentum Academy?
What approach does this course take?
How much support do you offer students?
What if I have other questions?
"I am really enjoying the course. The Momentum team has managed to condense the technical aspects of Bubble into an easy to learn format."
- Valentina Valera, Spain
"I found the course really helpful. As I work in my very first tech job using Bubble, I apply what I learned in the course every single day."
- Holly Henske, USA
"Just finished the bootcamp and am building my first app now. I gained a tremendous amount of knowledge through the training and am excited to start building Bubble apps!"
- Mohammed Omer, Abu Dhabi
Are you ready to build scalable Bubble apps?
Join our community for free resources. 
Let's get started
Our next live masterclass
BUILD YOUR CAREER IN TECHNOLOGY
Understand Bubble, learn about the job market, and how you can build an exciting and well-paid career as a remote Bubble developer.


with Will Ericksson.